Image Source: Ford Media Center

On September 27th 2021, Ford announced its largest-ever investment project. In addition to their significance in terms of investment amounts and employment impact, these investments provide a glimpse into what is likely to be an imminent wave of electrification-related announcements.
In a joint venture with SK Innovation, Ford will establish a 3,600-acre campus, "BlueOval City," in Stanton, Tennessee, and a separate, 1,500-acre campus, "BlueOvalSK Battery Park," in Glendale, Kentucky. Both facilities will begin operations in 2025. Altogether, Ford and SK Innovation will invest $11.4 billion in these facilities, of which Ford will contribute $7 billion. Ford anticipates the new operations will create nearly 11,00 new jobs. Across the three new battery plants—one in BlueOval City and two at BlueOvalSK Battery Park—Ford will establish 129 gigawatt-hours of annual battery production capacity, sufficient to supply 1 million battery electric vehicles each year. These investments support Ford's goal that battery electric vehicles represent 40 to 50 percent of the company's total global volume by 2030.
BlueOval City, to be developed on the Memphis Regional Megasite in Stanton, Tennessee, will feature Ford's first new greenfield vehicle assembly plant since 1969. In addition to the assembly plant, the site will include a battery production facility, a supplier park, and room for future expansions. When production commences in 2025, the BlueOval City Assembly Plant will produce the next generation of electric F-series trucks, and the co-located battery plant will supply the batteries for these vehicles. BlueOval City represents a $5.6 billion investment by Ford and SK Innovation and is expected to employ 5,800 workers when fully operational.
BlueOvalSK Battery Park, to be located in Glendale, Kentucky, represents a $5.8 billion investment. The two battery facilities here will be each have an annual capacity of 43 gigawatt-hours and will supply future Ford and Lincoln battery electric vehicles.
Site Selection
Ford's choice of Tennessee and Kentucky for the BlueOval facilities garnered extensive attention. Ford executives and spokespersons have identified several key location factors in the investment decision, including site size, "shovel-readiness," the ability to have an on-site supplier park and co-locate battery production alongside vehicle assembly, as well as available land for future expansion. Other factors identified include site preparation and existing infrastructure, workforce availability, energy infrastructure quality and capacity, the availability of renewable energy, low energy costs, efficient logistics and transportation, low natural disaster risk, and state incentives.
Incentive Details
BlueOval City and BlueOvalSK Battery Park received substantial incentives from Tennessee and Kentucky, many of which remain undisclosed. Fully disclosed incentives alone total $866 million. The incentives that have been publicly identified are listed below.
Tennessee, grant to Ford and SK Innovation: $500 million
Tennessee, establishment of the Tennessee College of Applied Technology on-site at BlueOval City: $80 million
Tennessee, development of the Tennessee Memphis Regional Megasite: Over $200 million
Kentucky, forgivable loan: $250 million
Kentucky, training funds: $36 million
Other automakers, including Stellantis and Toyota, have indicated they intend to make their own battery plant investment announcements soon. In order to be successful in attracting these facilities, the states, provinces, and communities that vie to land them will have to field highly incentivized offers that allow a rapid start of production with minimal site preparation.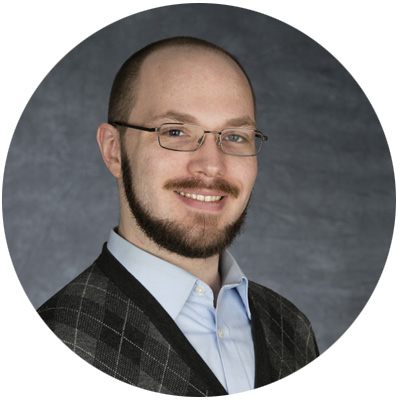 Michael Schultz
Industry Economist

Get our feature stories straight to your inbox.
Join our email list today and never miss our feature stories, publications, and event news.