As the automotive industry, among others, continues to grapple with supply chain disruptions from the ongoing war in Ukraine, the impact felt by consumers at the pump continues to make headlines across the US. Gas prices reached record highs in March, beating out previous records from 2008. The highest recorded national average price came in at $4.33 a gallon on March 11. GasBuddy, a popular fuel-saving app among drivers, predicts that the national US average price will remain above $4 through October. While the price for a barrel of crude oil had begun to fall after weeks of near record-breaking highs, the price rose yet again on March 21 due to the EU's consideration of imposing a Russian oil embargo and an attack on a Saudi oil site. The situation is expected to remain volatile and has customers reconsidering their shopping preferences, including the vehicle they drive.
The upfront costs of electric vehicles have previously been and continue to be a purchasing barrier for many. Lower long-term ownership costs involving savings on fuel and maintenance remain an appealing benefit of EVs. However, while many consumers have been aware of such potential savings, interest in and discussions surroundings EVs has amplified significantly over the last month as the outlook on average gas prices remains bleak. Additionally, EV-advocates have previously pointed out the historic volatility of gas prices, compared to the average electricity price per kilowatt-hour in the US, which is also rising but has been growing with relative consistency.
In their recently published paper, the Zero Emission Transportation Association (ZETA) states that electric vehicles in the US are now 3-6 times cheaper to drive per mile than traditional gas-powered vehicles. In some states, such as Arizona, Florida, Nevada, and Georgia, ZETA states that EVs are 5-6 times cheaper to drive. A recent Consumer Reports analysis estimates that current EV owners have the potential to save anywhere between $1,800 and $2,600 for every 15,000 miles driven. As appealing as these numbers sound for prospective car buyers, industry analysts warn of the disadvantages and unlikelihood of their EV wishes.
Historically speaking, spikes in gas prices have frequently seen subsequent spikes in electric vehicle sales. In 2011, the industry saw a 10% increase in EV sales following a 10% increase in gas prices. A similar scenario also occurred in the following year. But after nearly two years of onslaught supply crises', consumers in 2022 face an especially different buying environment. Shoppers considering shifting to hybrid or fully electric vehicles face the same circumstances as other car buyers and producers: record-low inventory and high prices. Automakers continue to engage in high transaction value-based production and prioritize high-profit vehicles such as pickup trucks and SUVs, making smaller and generally more fuel-efficient vehicles difficult to obtain as well.
EV consumer incentive programs, charging infrastructure, and affordability will all play a critical role in consumer demand for EVs; whether or not current fuel price surges will play a significant role will largely depend on inventory levels and easing of supply chain disruptions. CAR subject matter experts will continue to monitor fuel prices and how they may impact consumer and automaker trends in the industry.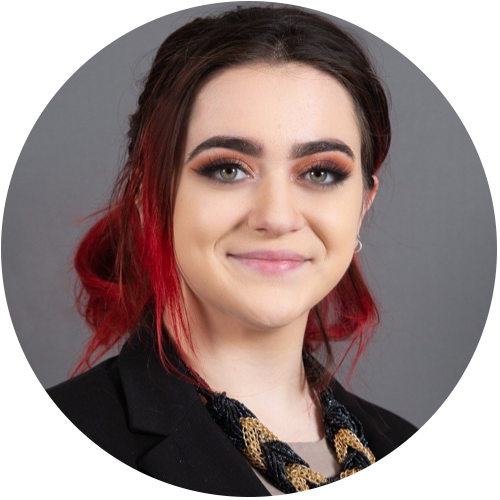 Sara Bozer
Marketing & Client Relations Coordinator
Get our feature stories straight to your inbox.
Join our email list today and never miss our feature stories, publications, and event news.