What is Sustainability?
Sustainability has long been critically important to the automotive industry. This broad concept means different things to different stakeholders, however. Sustainability typically is measured along three main dimensions: environment, social, and governance sustainability.
Environment: A company's impact and consideration on the environment (i.e., reducing CO2, waste management, use of alternative energy, low-carbon supply chains, etc.)
Social: A company's relationship with people (i.e., diversity, equity, & inclusion; labor relations; professional development/training; etc.)
Governance: A company's leadership and management (i.e., internal controls, board, shareholders, etc.)
This article focuses on the environmental piece of sustainability and the elements suppliers & stakeholders need to consider to begin transitioning towards a circular economy.
What is the Circular Economy?
According to a report conducted by the American Chemistry Council (ACC), "a circular economy by design, does not waste any molecule as long as the part continues to meet performance requirements and bring value throughout the supply chain (American Chemistry Council, 2020)." Compared to a traditional linear economy, a circular economy views this process more comprehensively from supply chain structure to material and product design and through end-of-life materials recovery. The benefits of a circular economy could support longer product lifetimes, reduction in environmental concerns, and a potential USD 400 to 600 billion value to automakers and suppliers (American Chemistry Council, 2020).
Things to Consider to Support the Transition to a Circular Economy
Transitioning to a circular economy will radically change how the automotive industry approaches material design, use, and end-of-life processes. Many automakers have already announced sustainability targets in transitioning to a circular economy, and the table below lists some of these significant automaker announcements.
Examples pulled from automakers' sustainability reports and press releases
BMW: One-third of vehicles BMW sells in Europe should be electrified
Ford: Use 20% sustainable materials
GM: 50% of all energy use in factories sourced from renewable sources & 40% of U.S. models offered will be EVs
Nissan: Aiming for one million EV sales
Toyota: Achieve a 25% introduction rate for renewable electricity
VW: Reduce CO2 emissions per vehicle of all plants by 50%
BMW: Double the energy density of EV battery cells
Ford: Eliminate single-use plastics
GM: 100% renewable energy use in the U.S. for vehicle manufacturing; 31% GHG reduction from factories; & phase out fossil fuels. Set goal of offering only EV light vehicles by 2035
Toyota: Complete establishment of battery collection & recycling globally
VW: 75 new EV models
BMW: 50% of all vehicles leave factories via green logistics providers
GM: 100% renewable energy use globally; carbon neutral in 2040
Honda: Achieve carbon-neutral status
Nissan: Achieve carbon-neutral status
Toyota: Reach zero CO2 emissions across global plants & 90% reduction of CO2 from new vehicles
Although automakers have begun to announce their sustainability goals, the industry is far from a completely circular economy. Below is a list of a few elements industry stakeholders should consider to support their efforts to move towards this goal.
Repurposing waste into materials/parts
Utilizing renewable biomaterials
Advancing separation & cleaning of materials
Designing materials for longevity, recyclability, and disassembly
Developing advanced recycling technologies
Optimizing manufacturing processes
Investigating recovery models
Funding alternative R&D solutions
Suppliers and other stakeholders should be prepared for this transition to a circular economy to take a significant amount of time. The industry needs to anticipate and overcome numerous hurdles throughout this process. To support the transition policies, infrastructure investment and educational development will enable additional growth in innovative sustainability efforts across the automotive industry.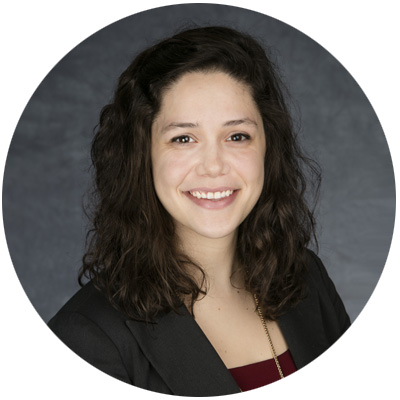 Terni Fiorelli
Industry Analyst & Assistant Director, ACP
Get our feature stories straight to your inbox.
Join our email list today and never miss our feature stories, publications, and event news.