The future of personal mobility likely includes a greater reliance on shared transportation (ride-hailing, ride-sharing, carsharing). However, the COVID-19 health crisis has intensified the debate on the health risks in the shared mobility world. The interior of light-duty vehicles is an excellent example of the necessary combination of predisposing factors for cross-contamination. The interior often includes multiple occupants in an enclosed space for extended periods, numerous frequent touchpoints in that environment, and limited decontamination of the microbes.[1] Currently, drivers of Uber, Lyft, and other ride-hailing services are concerned about their own health and that of their passengers. Company guidelines recommend ride-hailing drivers to wear masks and disinfect their cars regularly. But are these safety measures sustainable in the long run? Is there a better way to instill confidence in shared mobility?
For several years, automakers have been developing and implementing technologies to tackle vehicle sanitation. Tesla introduced the "Bioweapon Defense Mode" in Model X, which uses a HEPA air filter system that removes most pollutants, bacteria, and viruses, the company claims.[2] Chinese automaker Geely Motors is installing "G-Clean Intelligent Air Purification System (IAPS)" system in all its production vehicles claiming filter efficiency similar to an N95 respiration system.[3] There are also suppliers offering UV light devices for sanitizing vehicle interiors.
Although those initial developments are useful, many materials companies are also developing "antimicrobial" materials and coatings that may more effectively limit the spread of infectious diseases within a vehicle interior. These antimicrobial materials damage the protein, cell membrane, DNA, and internal systems of a microbe, causing it to die. An "antimicrobial" surface could have a detrimental effect against a range of organisms ranging from beneficial to harmful ones and could include mammalian cells and cell types typically associated with diseases such as bacteria, viruses, protozoans, and fungi.[4]
Most antimicrobial material technologies are additives or coatings which contain metals known to be biocidal. For example, copper and silver are natural antimicrobial materials that have intrinsic properties to destroy a wide range of microorganisms. Some natural polymers, such as chitosan, heparin, and e-polylysine can also inhibit the growth of disease-causing microorganisms.[5]  Research shows that graphene also offers opportunities as new antimicrobial material. Another way of creating antimicrobial properties is by embedding nano-structures in fabrics and other surfaces that inhibit microbes from living and breeding on the surface.
Most of the automotive interior parts use plastics or fabrics. Antimicrobial fabrics and textiles are fiber-based substrates to which antimicrobial agents have been applied at the surface, or incorporated into the fibers, rendering a product that kills or inhibits the growth of microorganisms. Specialty fabrics infused with metal-based nanoparticles such as silver, zinc oxide, copper, and titanium oxide have been proven effective in destroying microbes.[6] Similarly, material producers can integrate microbial plastic additives into a wide range of thermoplastic and thermoset polymers. Coatings and paints can also be created from natural antimicrobial polymers or with special additives.
CAR research identified various suppliers working on antimicrobial technology and several currently availability of commercial products for the automotive market. However, vehicle manufacturers have not yet deployed antimicrobial material technologies in mass-produced vehicles. Recently, Ford CEO Jim Hackett said Ford's future vehicles would have surfaces that can't hold viruses.[7] Geely says the air-filter system is a short-term solution, but their long term plan is to develop antimicrobial materials for parts such as buttons and handles. We believe the COVID health crisis will likely force more automakers to accelerate the research and deployment of antimicrobial technologies. If successful, these technologies can reduce consumer anxiety around cleanliness and help enable shared mobility solutions.
[1] https://www.biocote.com/blog/the-car-interior-under-the-microscope/
[2] https://jalopnik.com/can-a-teslas-bioweapon-defense-mode-protect-you-from-th-1841918804
[3] http://global.geely.com/media-center/news/all-geely-vehicles-to-use-advanced-anti-bacterial-filters-in-2020-models/
[4] Noyce, JO; Michels, H; Keevil, CW (2007). "Inactivation of influenza A virus on copper versus stainless steel surfaces". Applied and Environmental Microbiology.
[5] https://matmatch.com/blog/the-imminent-rise-of-antibacterial-and-antimicrobial-materials/
[6] Tan, L.‐Y., Sin, L.T., Bee, S.‐T., Ratnam, C.T., Woo, K.‐K., Tee, T.‐T. and Rahmat, A.R. (2019), A review of antimicrobial fabric containing nanostructures metal‐based compound. J Vinyl Addit Technol, 25: E3-E27. doi:10.1002/vnl.21606
[7] https://fordauthority.com/2020/04/ford-ceo-jim-hackett-says-that-future-vehicles-will-kill-viruses/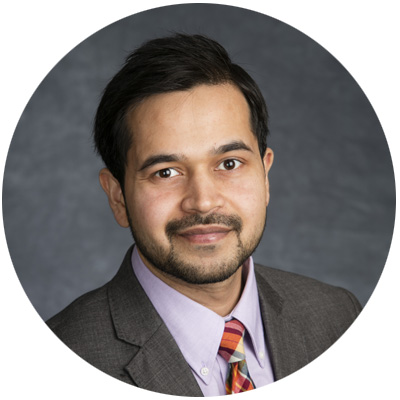 Shashank Modi

Research Engineer
Get our feature stories straight to your inbox.
Join our email list today and never miss our feature stories, publications, and event news.