Researchers have been tinkering with self-driving cars for decades, but real-world deployment seemed like a distant future—until recently. It was less than a decade ago that Google unveiled its self-driving car program to the world. By 2012, Google had accrued hundreds of thousands of test-miles and even released a sensational video of a blind man behind the wheel of a self-driving car as it traversed public streets (and a Taco Bell drive-thru).[1] In 2014, project director Chris Urmson stated that his goal was to make sure that his ten-year-old son would never need a driver's license.[2]
Today's cars do still require licensed drivers, but the potential of autonomous driving has already fueled disruptive change across industries. Billions of dollars have been invested in autonomous driving and related fields like wireless connectivity, smart city technology, and new mobility services. While the deployment of autonomous driving appears a bit further-off than some had hoped, the transformative potential of the technology has only begun to become apparent.
Google's self-driving car project (now spun-off into a new company—Waymo) did become the first company to operate an autonomous vehicle (SAE J3016 level 4) on public roads without a safety driver. In October 2017, Waymo CEO John Krafcik announced that the company had begun removing the safety driver while operating on a limited set of roads in Chandler, AZ (a suburb of Phoenix).[3] While this was a watershed moment in the development of autonomous driving technology, Waymo had not yet advanced to a point where they could deploy a true driverless service to consumers. Waymo's driverless operation was restricted to a limited network of low-speed low-traffic streets, and the cars still featured an attending Waymo employee (though they were not behind the wheel). With the milestone of driverless level 4 officially achieved, Waymo quietly discontinued that practice to better focus on revenue service.[4] Waymo currently operates  a pilot ridehailing service in Chandler, but all of its vehicles retain safety drivers (for now).[5]
There are dozens of companies developing and testing autonomous vehicle technology but Waymo remains the only company known to have officially removed the safety driver while operating on open public roads. Perhaps the closest runner-up is Nuro, which did successfully demonstrate "unmanned" operation of a vehicle, but did so with a safety driver operating remotely from a chase vehicle a few car-lengths back.[6] Others, even low-speed shuttles, retain an attendant who is always responsible to actively monitor the driving environment, and intervene when required, to assure the safe operation of the vehicle.
Four companies have declared ambitions for consumer deployment of autonomous driving before the end of 2019. Tesla CEO Elon Musk declared that Tesla's "full self-driving" feature would be ready in 2019 (after missing the earlier promised 2017 date).[7] Musk recently announced that by 2021, Teslas would be able to be deployed by their owners as robotaxis.[8] General Motors CEO Mary Barra announced in a 2017 investor call that GM would deploy an electric autonomous "commercial fleet at scale" this year.[9] Over in China, the internet company Baidu (often referred to as "the Google of China") has set a timeline for its Apollo autonomous driving program for "production volume geo-fenced autonomous driving" by July 2019.[10] Finally, May Mobility (a start-up company recently spun-out of the University of Michigan and now operating low-speed shuttles in Michigan, Ohio, and Rhode Island) hopes to remove the safety driver "from some routes during some times of the day" in 2019.[11]
The timelines and expectations for consumer adoption of on-road autonomous vehicles remain in a state of flux. While the technology has advanced rapidly, a number of issues have been identified that we must address before robotaxis—or any application of autonomous driving—can be safely and effectively deployed on public roads. Our future ecosystem of smart mobility is likely to emerge gradually from the complex interactions of advancing vehicle technologies, transportation infrastructure, mobility service models, consumer behaviors, public policy, and countless other factors.
CAR researchers are closely monitoring the evolving expectations and progress towards autonomous vehicle deployment. We recognize that autonomous vehicles should only be deployed within a system that is safe, efficient, and equitable. Achieving a healthy balance between technology innovation and responsible deployment will require hard work and cooperation between government, industry, and consumers. CAR looks forward to continuing our role in this emerging ecosystem through innovative research, stakeholder facilitation, and thought leadership. We are open to collaborating with any and all those who are interested in working towards our smart mobility future. We look forward to hearing from you.
Eric Paul Dennis
Senior Transportation Systems Analyst, Transportation Systems Analysis Group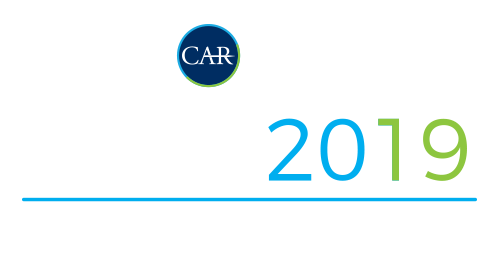 This topic and much more will be discussed at CAR MBS in the CAV Deployment Strategies session. Don't miss this great event that features a diverse mix of visionary leaders focused on the future of the global automotive industry.
Get our feature stories straight to your inbox.
Join our email list today and never miss our feature stories, publications, and event news.