Future cities will likely be dominated by automated, connected, electrified, and shared (ACES) vehicles. Automotive customers are demanding greater vehicle personalization and unique ride experiences. Additive Manufacturing (AM) also known as 3D Printing is a revolutionary group of technologies that can help automakers cater to the desires of customers by providing unique solutions for vehicle design, manufacturing, and the overall automotive business. However, for AM to advance further towardsapplications in automotive mass production, AM's inherent challenges must be addressed. To obtain an industry perspective, CAR organized an Additive Manufacturing Symposium with representatives from Ford, Honda, Renishaw, EOS, and Altair to discuss the advancement in AM, challenges to incorporating its adoption, current automotive use cases, and the path forward.
From left to right: Shashank Modi – CAR
Gary Vasilash – Automotive Design & Production
Jon Walker – EOS
Robert Hoglund – Altair Engineering, Inc.
Kevin Brigden – Renishaw Inc.
Ellen C. Lee Ph.D. – Ford Motor Company
Ryan Hahnlen Ph.D. – Honda R& D Americas, Inc.
The speakers agreed the automotive industry has been slow in adopting AM technologies. This is mainly due to the different speed, quality, cost, and volume requirements in the auto industry as compared to the aerospace and medical industries. Keeping such needs in mind, the best uses for AM include tooling, service parts, and mass customization. Jon Walker from EOS presented several examples of AM currently being used in the auto industry. The most interesting examples were the Volkswagen 3D printed front-end (concept to production in 9 months), premium door handle covers, custom MINI parts, a 40% lighter GM seat bracket, a 3X better-performing differential die-cast tool with conformal cooling, and a Chevy speaker grill which saved 14% in material costs.
"Perfect is the enemy of good," said Dr. Ellen Lee from Ford. For faster adoption, the industry needs to experiment quickly, implement, and learn. Perfect is a moving target, she said. Current AM methods have cycle times that measure in hours and minutes; an F-150 comes off the assembly line every 52 seconds. Aerospace and medical volumes and cost target are very different. Therefore, it is crucial to develop automotive-specific material specifications, performance specifications, quality metrics, and process control standards.
Dr. Ryan Hahnlen from Honda made a strong point the primary barrier to AM's widespread production is time. "It takes more than an hour to print an 8.3kg part. More than 8 hours for a 30kg part," he said. He also noted that direct-print parts are generally not cost-effective for large high-volume manufacturing; cost becomes attractive for complex, value-added parts. "The elephant in the room is cost. The primary driver of cost is machine amortization," said Kevin Brigden from Renishaw. The machine suppliers are working to increase the volumetric rates but there is still a long way to go on cycle time reduction. Kevin also noted that additive manufacturing seems to have an image problem. The "cool looking" optimized brake calipers, mounting brackets, exhaust manifolds etc. people see in the trade-shows sometimes comically overlook the basics of design for manufacturing. The industry needs to focus on realistic applications, Kevin said.
Often software takes a back seat in the discussions on 3D printing. But software should be at the forefront as without it, AM is not possible. Rob Hoglund from Altair noted that development in design software, such as Altair's Print3D, is vital to reduce manufacturing cost, increase process efficiency, and design optimal parts.
Both automakers agreed that standardization of AM materials and processes is the number one desired item for faster adoption of AM in their companies. The materials are currently tied to machine manufacturers, but automakers need multiple sources of supply. The industry needs to come together to standardize material specifications and process parameters.
In conclusion, the experts agreed there are tremendous opportunities for increased performance, weight savings, and cost savings through AM. The value of AM is in producing complexity and leveraging the process' unique capabilities. But to realize these opportunities, the industry needs to collaborate and standardize.
Support for this CAR Industry Briefing was provided by EOS, and Automotive Design & Production magazine.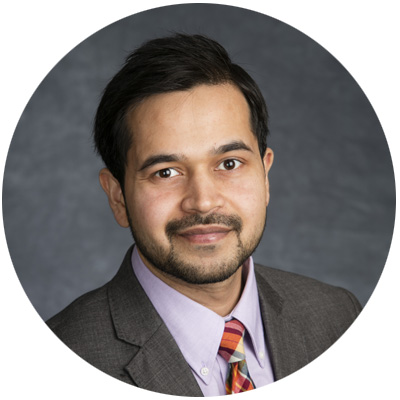 Shashank Modi
Research Engineer

Get our feature stories straight to your inbox.
Join our email list today and never miss our feature stories, publications, and event news.