Susan Brennan brings more than 24 years of manufacturing experience, including automotive vehicle, powertrain and components assembly. Ms. Brennan has dedicated her career to improving American manufacturing and assuring that the United States maintains a vital manufacturing footprint, especially in areas of key technological advances. In her time as a manufacturing practitioner, she has always been a strong proponent of sustainability, starting in her first role as the Environmental and Coating Manager with Douglas and Lomason, leading the plant to the State of Iowa's first ever Waste Minimization award and, most recently, launching the all-electric Nissan Leaf in Smyrna, TN.
Susan will be the Wednesday keynote speaker at this summer's CAR MBS 2019.
What is the biggest opportunity being presented by the mobility paradigm? 
Asset utilization – the average vehicle sits unused for most of its life. When I was at Ford, many years ago, I met the founder of Zip Car, the concept was ahead of its time but I see it gaining traction now as the younger generation has no issue with sharing – as evidences by Air BnB among other things. It is hard as a baby boomer to think of someone using your house or car but these concepts are now mainstream.  As Autonomous vehicles develop, the opportunity to use a vehicle 24/7 becomes a game changer and new industries that don't even exist today will develop from the paradigm shifting technology. 
What changes does the auto industry have to make to improve sustainability? 
I think the comment above morphs into this.  Fuel economy is a paradigm for the one person/one car model.  The future model will be sharing, on demand AV and using other modes of transportation.  My two children, 16 and 20, born in the Detroit area and from an automotive family don't have their driver's license but they get where they need to be.  Therefore, their footprint is much smaller and their life is more sustainable.
Who are the game changers in sustainability? 
Electric vehicles. I think for too long the automotive industry looked at the margins, the costs of batteries, etc and did not look to the future that Electrification could bring. That day is here and I believe EV's and more important, the business models they will enable, are in their infancy. It is an exciting time. 
What can we learn from those game changers?
Don't only look at the short term – will this technology be a loss today, but ask instead "what do I not know" or "what do I not see that can make even better margins and a more sustainable company or business". Without the right mindset and vision, game changers are just numbers on a paper, instead of a future that does not exist today
From your experience in both auto and tech, what questions are not being asked by either side, that should be?
I think the main question, as I see it, is how can we take what is still relevant from the 20th century – production systems, lean manufacturing, supply chain disciplines and people management and meld them with the technology of today. Although many 20th century process are outdated, many are still relevant. I use the example of Sears with employees of Sears. There was a time you could get a house from Sears, have it delivered on a railcar in Nebraska and build it from the instruction – all parts included.  The ultimate in home delivery – to make a pun. I believe Sears missed taking the 21st Century tech and melding and morphing there business. I see so many parallels between Amazon and Sears but one is here and one is effectively not.
Instead of us versus them, I see it as us and them together – I believe that better business outcomes will occur when auto and tech stop "labeling and judging" each other and seeing where synergy exits. Together, both can be better and build a better planet.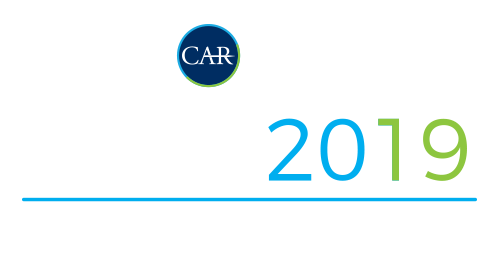 Susan will be a Keynote Speaker at CAR MBS. Don't miss this great event that features a diverse mix of visionary leaders focused on the future of the global automotive industry.
Get our Feature Stories straight to your inbox.
Join our email list today and never miss our feature stories, publications, and event news.