Menlo Innovations CEO Rich Sheridan became disillusioned in the middle of his career in the chaotic technology industry. He had an all-consuming thought…things can be better. Much better. He had to find a way. Why couldn't a workplace be filled with camaraderie, human energy, creativity, and productivity?
Ultimately, Rich co-founded Menlo Innovations in 2001 to end human suffering in the workplace.  His unique approach to custom software creation is so surprisingly different, that 3,000 people a year travel from around the world just to see how they do it. Rich is the author of two books, Joy, Inc. – How We Built a Workplace People Love and Chief Joy Officer. He will be the opening keynote speaker at this summer's CAR MBS 2019.
What is the greatest obstacle to joy in the workplace?
Fear is the greatest obstacle to joy in the workplace. If we lead with fear, we will not get the best part of our team members and we will lose any opportunity for joy and the results it can produce.
Why should an organization take steps to incorporate joy in the workplace?
Most organizations are struggling to find the talent they need and want. Even worse, once they find that same talent, they are often struggling to hold on to those same people. Seeking the guiding principles that can actually activate the joy within your teams will help with both recruiting AND retention.
What initial steps can an organization take to incorporate joy in the workplace?
My encouragement is to start small and develop a pattern of making small, positive changes with an attitude of "Run the Experiment." This kind of small step of saying "let's take action" rather than "let's have a meeting to form a committee to write a policy" can be so uplifting.
How do you ensure your company and its activities are aligned with your core values?
Storytelling is one of our greatest strengths. Rather than posters in the lunchroom, we regularly tell our stories to each other and the world. Stories connect us from heart to mind, from spirit to body, from concept to reality. As leaders, we are responsible for curating the stories we want shared and teaching others on our team the art of capturing and telling stories.
How do you communicate and cascade your core values to others in the company?
Again, storytelling plays an important role. The tours we do (we host almost 3,000 visitors a year at Menlo) give us an opportunity to share our stories again and again. Everyone on the team is a potential tour guide, so they get a lot of practice in sharing our most meaningful stories.
Bonus Question: How could incorporating joy in the workplace improve the bottom line?
The numbers haven't moved much in all the time that the Gallup poll has been run to determine employee engagement. The numbers are terrible. 60%, 70%, 80% of people are DISENGAGED at work. Just imagine … what if we could flip those numbers. How much more value could we get from THE SAME PEOPLE? This is the bottom line result of joy … getting more engaged, productive results simply because people care more, show up fully present and bring a healthy dose of human energy to work almost every single day!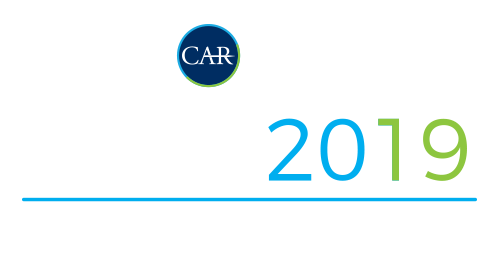 Rich will be a Keynote Speaker at CAR MBS. Don't miss this great event that features a diverse mix of visionary leaders focused on the future of the global automotive industry.
Get our Feature Stories straight to your inbox.
Join our email list today and never miss our feature stories, publications, and event news.