Magna Chief Marketing Officer Jim Tobin believes the real game-changers are not just adapting – they are redefining the rules of the game. It starts with redefining yourself and your company. Jim's unique vision reshaped how Magna views its place in a dramatically shifting automotive landscape, a world of changing dynamics and new players. The new mindset: leverage 60 years of experience as one of the top auto suppliers in the world, while acting like a startup and innovating like a technology company. The inspiring story of Magna's transformation proves you can change the game and redefine the rules as the industry moves toward a new era of mobility.
Jim will be the Thursday keynote speaker at this summer's CAR MBS 2019.
What is the biggest challenge in the automotive industry that you and your team are tackling right now?
From our perspective, the biggest challenge is balancing today's business while also being prepared for the future and having a realistic understanding of when new technologies will become profitable.
Our longstanding ability to help automakers deliver what customers want today is illustrated by how we helped GM successfully launch its redesigned 2019 midsize pickup trucks, one of the biggest product launches of the year. That kind of performance has made us a valued partner to customers for more than 60 years.
At the same time, we are putting the building blocks in place for tomorrow  – a future that includes electrification, autonomy and smart mobility. We think it's wise to be cautious in terms of how soon we'll see things like full autonomy for example, it's many years and perhaps decades away from becoming part of everyday life on public roads, but it's imperative to have the building blocks and strategic vision to get there.
The automotive industry has transformed so drastically in just a few recent years we have changed how we view our place in it. We are one of the top global automotive suppliers but with our entrepreneurial culture and decentralized structure, we operate like a start-up and think like a technology company.  This enables us to help define and create the future of mobility – and drive change in a disruptive era. 
In your view, what are the most critical changes that we must make to face the future effectively?
Future mobility has many variables and it expands well beyond the car. It's an industry impacted by regulation, infrastructure, technology, public policy, and other areas. New mobility is an entire ecosystem.  The landscape will be complex and multi-modal.  No longer as simple as jumping in your car and moving from point A to point B.
The very nature of the complexity of our industry and the accelerated changes to mobility requires a collective effort. We need to be open to collaboration and change the somewhat outdated thinking that only ideas or tech developed within our own company are worthwhile. This could mean cross-industry collaboration, or working with academia, or nurturing startups to help bring their technologies to market.
Collaboration can also be a challenge, it's not a magic cure-all, yet the value of pooling resources and knowledge to attack challenges is critical.  It's a mindset that Magna has demonstrated may times and will continue to do.
Where do great ideas come from in your organization?
Our more than 174,000 entrepreneurial-minded employees – combined with our ability to rapidly auto-qualify and commercialize technology – uniquely position us to accelerate developments in far less time.
Also knowing that great ideas come from a wide variety of sources, we actively work with universities, entrepreneurs and startups around the world to help bring their innovations to market.
For Magna, we continue to deliver on what's needed today while creating innovations that society doesn't even know they need yet. And more important, we are solving problems that haven't yet surfaced. We know how to auto-qualify technology from other industries, and we are constantly improving our own processes and products, keeping us ahead of the curve.
It makes you realize that with all this talent and expertise, answers are everywhere. It's up to us to define the right questions. We cultivate innovation – in our company, in our industry, and beyond. We turn disruptive thinking into disruptive technology. Then we bring it to market.
How do you encourage innovation on your team?
The Magna culture of innovation begins with a mindset or a way of approaching problem-solving and challenges. It is a "we can do it" attitude that combines creative thinking with grind-it-out hard work to create new products, processes and materials. At Magna manufacturing plants as well as engineering centers and sales offices, we work actively to create and maintain a culture where people can question the status quo and plant seeds of innovation.
Our culture includes learning from other industries such as medical and aerospace, and collaborating with universities, agencies and other auto companies. We also invest in start-ups and other fledgling companies that can help us bring new technologies to our customers and shape the future of how people move around. Our recent partnerships with new-mobility provider Lyft in the U.S., autonomous vehicle development in Europe, and the joint venture to produce electric vehicles with BAIC in China all offer further proof of our commitment.
To mention a couple of specific initiatives: last October Magna celebrated Innovation Week, a series of activities to celebrate the inventive, entrepreneurial people of Magna and bring attention to our innovation culture. We also conducted our annual Employee Innovation Challenge, an event we've been doing for about five years, which this year became the centerpiece of Innovation Week.
Given the size of Magna, how do you take those innovative new ideas from ideation to implementation?
We see the size of Magna and our innovative culture as strengths – they give us a broad foundation for generating new ideas. And similarly, we would use the image of an inverted pyramid or a funnel to illustrate how the process works at Magna.
The top of the funnel is wide and there are many ideas coming in.  Moving downward, the funnel begins to narrow while a rigorous selection process takes place.  Using our internal Innovation Development Process, ideas are vetted through a series of phases and gates such as concept evaluation and demonstration, product realization and validation, and pre-series production.
Some ideas are considered and then dismissed, while others progress through the development process and ultimately reach market. Look at our ICON radar system as an example.
After coming into contact with Uhnder, a technology startup operating in stealth mode, we collaborated with them in engineering and product development to take military radar and "auto-qualify" it by readying the technology for automotive use. Our High-Definition ICON radar was brought to market earlier in 2019 and sets a new standard in sophisticated automotive radar.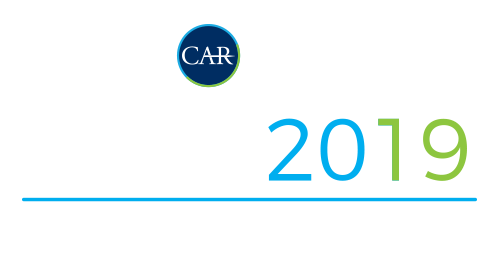 Jim will be a Keynote Speaker at CAR MBS. Don't miss this great event that features a diverse mix of visionary leaders focused on the future of the global automotive industry.
Get our Feature Stories straight to your inbox.
Join our email list today and never miss our feature stories, publications, and event news.