COVID-19 (also known as the Coronavirus) has hit high-density urban areas hard. Many cities around the world are currently experiencing lockdowns and "shelter at home" executive orders that have slowed the pace of urban life. Mobility is one of the industries that is being hit directly by the new pandemic in multiple aspects.
Due to COVID-19, transit ridership has declined[1], Uber and Lyft have suspended their shared ride services[2],  and shared micromobility services are challenged by sanitary concerns and low ridership rates[3]. Further, e-commerce giants are facing unprecedented flux of online orders for household supplies and delivery needs[4].
Despite the daunting news, good things are happening. For example, reports indicate considerably lower CO2 concentration compared to the same time last year[5]. According to INRIX, the national average daily traffic volume has reportedly dropped by 23.4%[6] , which has increased the speed of delivery activities around the country[7]. And with few cars entering city-centers, some cities have started using empty parking spots for curbside deliveries[8].
Source: INRIX
From a broader perspective,  beyond monitoring what's happening in the mobility industry, the industry needs to unleash the potential of collective intelligence and efficiently use the available resources to combat the pandemic. The mobility industry has made good technological progress over the past few years that could be used during the pandemic to provide mobility and accessibility to those who are in need. Potential available resources and solutions include:
Automated delivery vehicles (small and van size) could fulfill the rising demand for mobility of goods, especially to those with health concerns.
Automated delivery robots (e.g., Bedestrian) could transport medical supply and pharmaceutical products between healthcare facilities.
Unmanned Aerial Vehicles (UAVs, a.k.a. drones) could deliver prescriptions to those who are quarantined at home and cannot go to pharmacies[10].
Digital citizen management platforms can be used by cities to manage the increased load of citizens' contacts and interactions.
Data-driven population vulnerability insights could help cities to better serve those with immediate needs for public services.
Shared bikes and scooters could supplement public transit, especially in the areas that have shut down or significantly reduced transit services
Ridesharing fleets (e.g., Uber and Lyft) could provide on-demand rides to healthcare professionals. Additionally, these companies can transport medical supplies to healthcare centers and patients who need special equipment[11].
Unused airport shuttles could partner with grocery stores and schools to deliver food to seniors who are isolated at home and also to the kids who are eligible to receive free or subsidized lunch at . The same approach could be applied to transit buses, where the delivery need is higher.
Wifi-enabled busses could provide digital mobility solutions and act as wifi hot-spots in the areas where the internet connection is not good[12].
Given the scope and size of the COVID-19 problem, local state, and national agencies, technology providers, non-profits, academia, and philanthropy organizations need to work together and provide inclusive and safe mobility solutions. Further, given the severity of the virus for the elderly and those with underlying medical conditions, organizations such as AARP, National Aging and Disability Transportation Center, and the National Council on Aging should take the leadership to bring together technology providers and serve those at risk. The mobility sector can be a vital stakeholder in this challenge.
The CAR team will continue to closely monitor the mobility industry responses to the COVID-19 in the coming days and weeks to come.
CAR researchers are monitoring the impact of the coronavirus outbreak (officially known as 2019-nCoV)—especially as it may impact the auto industry globally. Visit the CAR COVID-19 resources page to keep you informed on the automotive impact of the virus.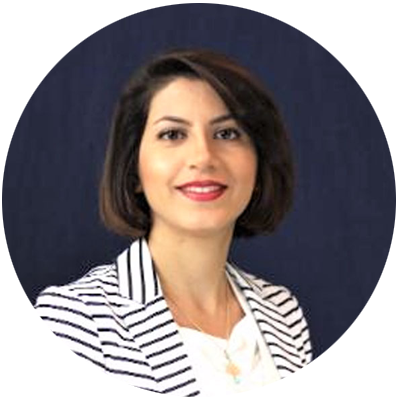 Zahra Bahrani Fard
Transportation Systems Analyst
Get our feature stories straight to your inbox.
Join our email list today and never miss our feature stories, publications, and event news.