Content. Context. Connection.
CAR Events provide all three through a variety of forums large and small. The events, known for their in-depth analysis of industry challenges and trends, all offer productive networking opportunities.
CAR Events are designed to disseminate key research, update stakeholders on critical industry issues, and foster discussions among industry thought leaders to share their insights and solutions to meeting the challenges of an ever-evolving global automotive industry.
Upcoming Events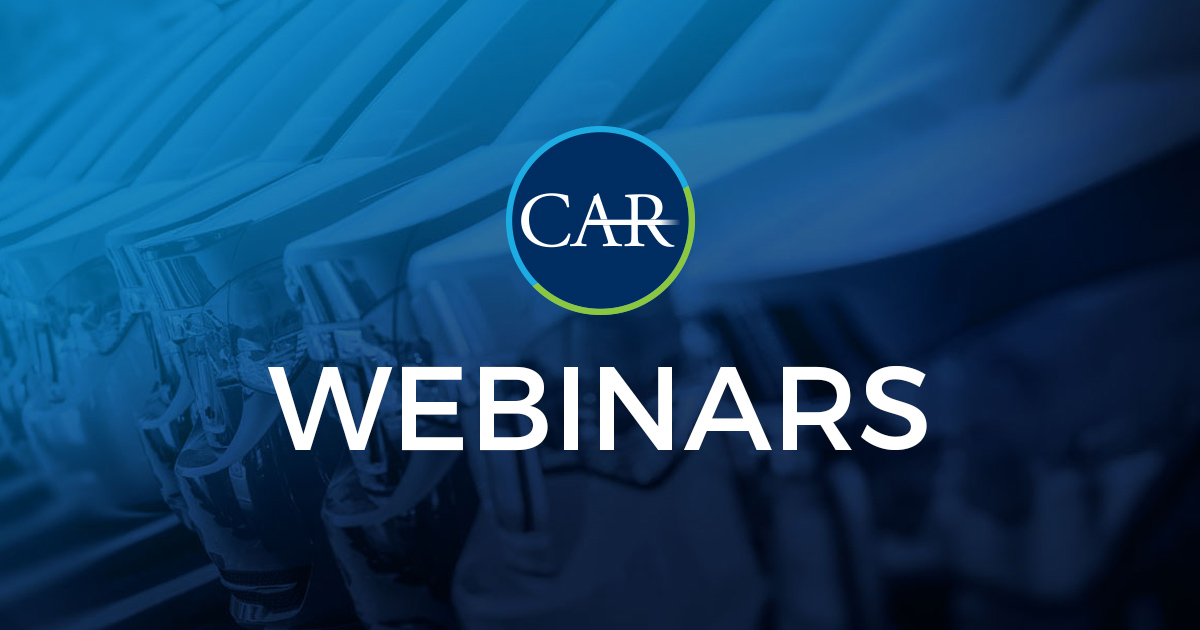 Webinars
CAR Webinars bring together some of the best minds in automotive to discuss current topics and challenges that face the industry. Visit the webinars page for a full list of upcoming and recorded webinars.
CAR Management Briefing Seminars
The CAR Management Briefing Seminars, offered for more than 50 years, attracts a wide audience of attendees from across the nation, and the world–representing automakers, suppliers, service providers, academia, media and the government as well as new technology and mobility stakeholders.
CAR MBS leads the industry in providing a context for the automotive and related industries and provides a platform for discussions on critical issues and emerging trends while fostering new relationships. Media coverage is outstanding.
First week of August 2022
Connect with us!
Want to know more about how to get involved with our events? Email Shaun Whitehouse today.