Automaker investment in battery and Electric Vehicle (EV) manufacturing in North America is on the rise. For nearly two decades, the CAR Automotive Communities Partnership (ACP) has tracked announced automotive manufacturing investments In North America.  The ACP Book of Deals investment database illustrates the extent of the sector's commitment to the transformation. According to data collected for the Book of Deals, in 2021, automakers announced $36 billion of investments to build facilities dedicated to manufacturing EVs and batteries. In the first five months of 2022, automakers announced $24 billion in EV-related investments, almost double the investments announced by the same time last year. Recent automaker announcements on EV and battery manufacturing investments demonstrate an acceleration of growth in the EV market driven by new government EV targets and increasing consumer demand.
Figure 1: Announced Automaker Related Investments in NA (EV, Battery, and other)
Earlier this year, General Motors announced it would spend $4 billion to expand its Orion Assembly Plant in Michigan to build EVs and an additional $2.6 billion to build a battery manufacturing facility also in Michigan. In 2021, Ford announced plans to invest $11.4 billion to build Blue Oval City and Blue Oval SK Battery Park in Tennessee and Kentucky, respectively. Hyundai recently said it plans to spend $5.5 billion to build facilities dedicated to manufacturing EVs and batteries in Savannah, Georgia, making it the automaker's first EV-only plant in the United States. Stellantis and Samsung SDI announced they would invest more than $2.5 billion and create 1,400 jobs at a planned EV battery plant in Kokomo, Indiana. Stellantis and LG Energy Solution also announced a $4 billion investment to build an EV battery plant in Windsor, Ontario.
As automakers continue to integrate and localize battery production, the market share of all electrified vehicles (including EVs, hybrids and fuel cell vehicles) ticked up to 12.2% of U.S. light vehicles in the first half of 2022, up from 11.9% in 2021, adding further pressure for automakers to ramp up production. The Biden administration has targeted half of all U.S. new light-duty vehicle sales to be battery-electric and plug-in battery-electric by 2030. That target alone would require roughly 8 million new EV batteries a year1. At the end of 2021, Congress passed the Infrastructure Investment and Jobs Act which provides funding for battery development. As a result, the U.S. Department of Energy recently announced over $3 billion in funding for new and upgraded battery manufacturing to help to bolster domestic battery supply chains2. Currently, the U.S. is mostly dependent on foreign production of critical minerals and lithium-ion batteries, making certain industries such as EV manufacturing vulnerable to disruption.
Vertical integration is becoming increasingly important for automakers as they attempt to manage the development and production of their EVs and batteries in order to improve supply chain resilience, help reduce production bottlenecks, and decrease cost per unit. Heavy automaker investment in North American EV and battery manufacturing facilities is expected to continue as automakers prepare to meet what is anticipated to be rapidly growing demand.
[1] Automotive News, March 28, 2022 https://www.autonews.com/manufacturing/135b-committed-north-american-ev-battery-plants-only-scratches-surface
[2] The U.S. Department of Energy, May 3, 2022  https://www.energy.gov/articles/biden-administration-announces-316-billion-bipartisan-infrastructure-law-boost-domestic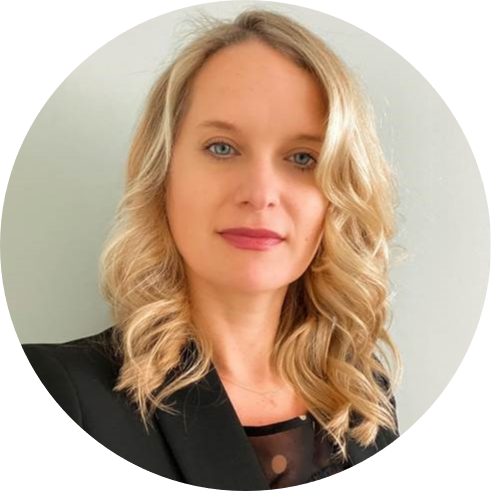 Julia Bush
Industry Analyst
For more information and discussion of topics including EVs,
join us at CAR MBS 2022.
Get our feature stories straight to your inbox.
Join our email list today and never miss our feature stories, publications, and event news.